Lobo Course Placement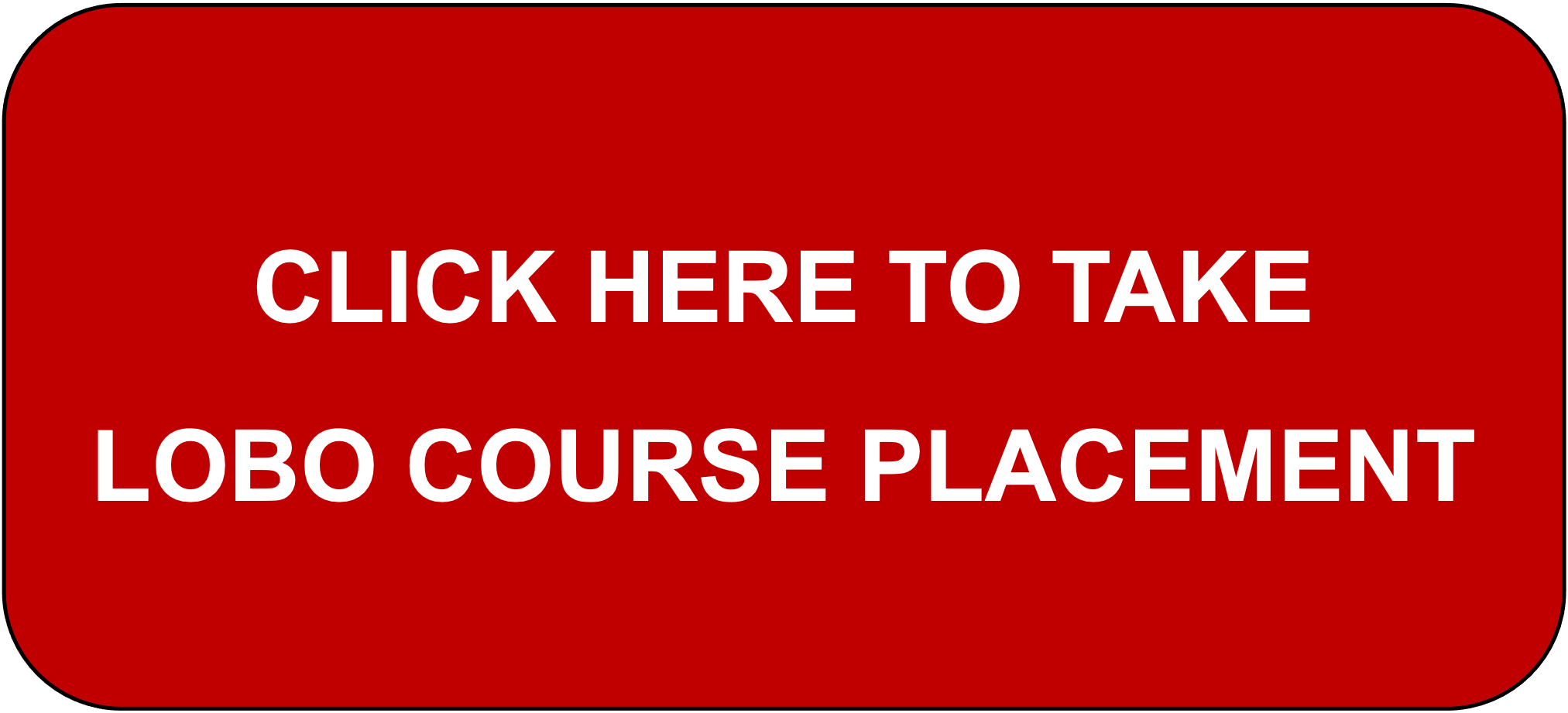 General Information
LCPis a free tool that helps determine course placement for English, Math, and Reading. It is used along with other assessments, including ACT, SAT, Dual Credit, Transfer Work, AP, IB, etc. It is non-proctored, self-paced, and online.   
First-year students are required to take the LCP. LCP should be taken before attending New Student Orientation (NSO) to ensure a smooth registration experience 
Current or incoming transfer students wishing to challenge their current placement level are welcome to take LCP. This should first be discussed with their academic advisor to ensure the correct tool is taken. 
What are the benefits?
Determines the best academic starting point for

YOU!

 

Prep for registration at New Student Orientation

 

Stay on track to graduate on time

 
What is required to take LCP? 
Admission to UNM

 

A

UNM NetID

and Password

 

An electronic device with a stable internet connection

 
General LCP Information: 
Each LCP subject (English, Math, and Reading) can be taken up to two times. However, it may only be taken once per day.

 
Scores will be visible in LoboWeb within 24 business hours, with a few exceptions:

 

Students attempting to enter an advanced English class may require up to seven business days for the English department to manually review their essays. 

 
Other Frequently Asked Questions 
How do I view my score? Students may view their scores by visiting my.unm.edu. From there, they should select LoboWeb, Records and Registration, & View My Test Score. This page may be printed or saved for their records. 
Who do I contact if I have a technical issue? 
Please contactlcp@unm.edu 
What do my scores mean? For general information on placement results, visit https://test.unm.edu/course-placement/index.html. Students should speak to their academic advisor for information on how their scores apply to their degree program. 
If have questions or concerns about my LCP score, who should I contact? 
Students will need to speak directly to the department of their LCP questions if they have questions or concerns about their scores. Those departments are: 
English Score Concern: corewriting@unm.edu 
Math Score Concern: mathstatugprogram@unm.edu 
Reading Score Concern: cclifton4@unm.edu