UNM Academic Testing Center and Proctoring Services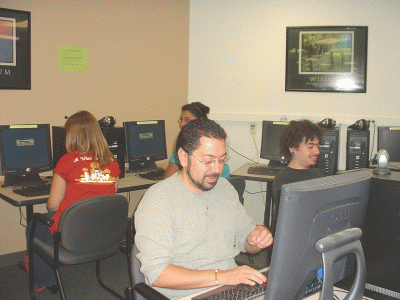 The UNM Academic Testing Center & Proctoring Services administers standardized and placement tests and proctoring services for distance education learners. All testing is by appointment only.
Our mission is to become the primary information source for standardized examinations at the University of New Mexico. We are committed to providing students, faculty, staff and community members with information, access and an environment conducive to a positive testing experience.
Contact Information:
UNM Academic Testing Center & Proctoring Services is located at Casas Del Rio – Main Campus.  For additional information call 505-277-5346 or make a request via email (testctr@unm.edu). 
Please note that you need a valid photo ID to test and to pick up test scores.  We do not give test scores over the phone, by fax or by email.  Please visit the payment tab for testing fee details.
For information about language placement tests, go to Language Learning Center and click on Placement Exams under the Quick Links menu.
---
Physical Address
Casas Del Rio
420 Redondo East Bldg #2 (West Side of Bldg)
(North of Johnson Field)
Albuquerque, NM 87106
Mailing Address:
UNM Academic Testing
MSC 06-3597
1 University of New Mexico
Albuquerque, NM 87131-0001